PAYROLL
TIME ATTENDANCE
MAKE IT EASY

COMPATIBILITY WITH FINGERPRINT
program is compatible with the attendance devices, the data is withdrawn automatically, with precision.

TECHNICAL SUPPORT AND DEVELOPMENT
Technical support team, ready to answer all questions, provide full training to users, provide full support. contact us only .

TOTAL FLEXIBILITY
Yotta Time is ready to Use the company's policy on the salary . The extra. Delay . Absence. holidays. Public holidays. Vacations.

SECURITY AND SPEED
calculation Time attendance departure in One-step, salary calculation with one click, all data locked in Microsoft SQL Server database,
PAYROLL PROGRAM, TIME ATTENDANCE DEPARTURE, ARCHIVING EMPLOYEE DATA
Costs Control is the way to develop and grow the company, it is the only way to Follow up the developments in the business sector, progress on competitors, salaries make  ≈ 40% of the costs, Yotta Time program to help you in Payroll tasks, turn it into a fun and easy work.
Users
You can add an infinite number of users, specifying all the permissions
Compatibility with time devices
Connecting an infinite number of time devices in all branches and departments of the company
Payroll policies
The Payroll policies highly flexible design to meet all the needs of companies
Shifts and working schedules
You can add all Shifts, Set employees' Shifts
Employees
You can add an unlimited number of employees and archive all employee data
Personnel documents
you can use the program to record and archive employee assignment credentials
Social insurance
We have a social insurance system, employee share deduction, and Calculation and company share Calculator
Salary details
We have a system for recording all salary details (basic salary – allowances – contributions)
Predecessor
System to recording and tracking predecessor , and can make Scheduling predecessor
Rewards and penalties
system for rewards and penalties, automatically deducting them from the salary
Holidays
You can use fixed holidays or flexible holidays
Public holidays
Public holidays are taken into account in the salary calculation
Vacations
advanced system for tracking vacations of all kinds and calculating leave balance
Errands
The mission system and the calculation of allowances, in the calculation of salary
Reports
Many reports to give an overview of all the details
Services
Employee Self-Service Program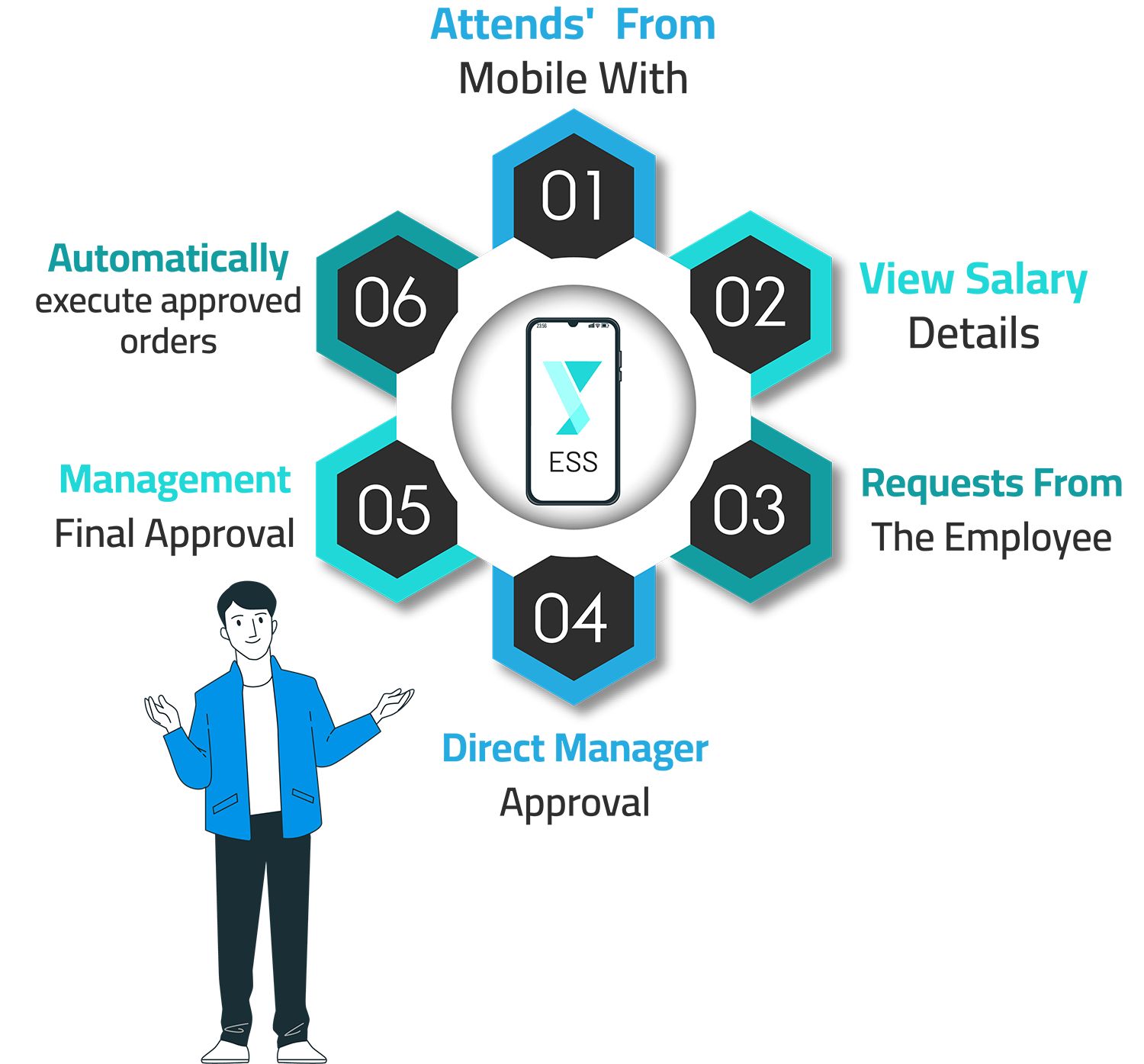 FAQ
Frequently Asked Questions
How many employees can be entered into the program?
You can enter an infinite number of employees
Is it possible to divide the work on the program between several employees?
Of course, the program is completely designed to divide the work between users and define the tasks of each user precisely
Can pictures be viewed from the data?
A complete backup mechanism has been provided, enabling us to create backups automatically or create backup copies manually
How many employees are required to carry out work on the program?
One employee is sufficient to perform all payroll tasks using the software
Is the data on the program protected?
Popular "Microsoft SQL Server" databases were used to be completely secure and protected data
Address
10Al-Khalifa Al-Amr Street – Nasr City – Cairo